Object Details
Description

This micro-miniskirt was part of a "futuristic fashion" collection designed by Rudi Gernreich, featured in Life Magazine in 1970 and displayed at Expo '70, a world's fair in Osaka, Japan, although never produced and sold commercially. Gernreich, born in Austria in 1922, emigrated to the U.S. with his mother in 1938, fleeing Nazi persecution of Jews and settling in Los Angeles. Along with his then-partner, activist Harry Hay and others, he was a founding member of the Mattachine Society, an early LGBTQ/gay rights organization, around 1950. Gernreich first worked as a dancer and in costume design in Los Angeles, eventually becoming known for avant-garde fashion designs. Many of his clothes were "unisex," intended for men and women alike, as he sought to detach clothing from gender—designing skirts for men, pants for women—and remove the stigma of nudity. His body conscious and often minimalist designs can be interpreted as celebrations of the body and statements against sexual repression.
Date made

1970
designer

Gernreich, Rudi
subject

Fashion
Gender
Avant-garde (Aesthetics)
Gay liberation movement
See more items in

Home and Community Life: Costume
Clothing & Accessories
Credit Line

Gift of Estate of Rudi Gernreich (through: Oreste F. Pucciani)
Data Source

National Museum of American History
ID Number

1986.0013.43

accession number

1986.0013

catalog number

1986.0013.43
Object Name

Skirt, 2-Piece

Other Terms

Skirt, 2-Piece; Lower Body; Main Dress; Unisex
Measurements

overall, flat: 9 in x 22 1/2 in; 22.86 cm x 57.15 cm
overall, mounted: 9 in x 18 1/2 in x 10 in; 22.86 cm x 46.99 cm x 25.4 cm
Record ID

nmah_375161
Metadata Usage

CC0
This image is in the public domain (free of copyright restrictions). You can copy, modify, and distribute this work without contacting the Smithsonian. For more information, visit the Smithsonian's
Open Access
page.
We also suggest that users:
Give attribution to the Smithsonian.
Contribute back any modifications or improvements.
Do not mislead others or misrepresent the datasets or its sources.
Be responsible.
International media Interoperability Framework
IIIF provides researchers rich metadata and media viewing options for comparison of works across cultural heritage collections. Visit the IIIF page to learn more.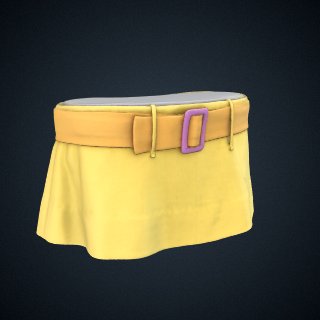 3D Model