Object Details
Description (Brief)

Soccer jersey worn by a member of the girls Los Jets soccer team from Jordan-Matthews High School. The Los Jets soccer team was formed in 2002 in Siler City, North Carolina as a growing influx of Latino families moved to the area. Competing in a Southern football town, Coach Paul Cuadros and the team often fought through ugly stereotypes from the predominantly white and African-American communities in which they played. Cuadros united the team through hard work and dedication and won the state championship in 2004, only two years since forming. Through success the team found increased support from the school and the community.

Location

Currently not on view
date made

2004
maker

Nike, Inc.
subject

Soccer
High School
Latino
Women
See more items in

Culture and the Arts: Sport and Leisure
Sports & Leisure
Data Source

National Museum of American History
ID Number

2017.0100.06.2

accession number

2017.0100

catalog number

2017.0100.06.2
Object Name

jersey, soccer
soccer jersey
Physical Description

fabric, polyester (overall material)
fabric, cotton (overall material)

Measurements

overall: 23 1/2 in x 21 in; 59.69 cm x 53.34 cm
Record ID

nmah_1859204
Metadata Usage

CC0
There are restrictions for re-using this image. For more information, visit the Smithsonian's
Terms of Use
page .
These files consist of 3D scans of historical objects in the collections of the Smithsonian and may be downloaded by you only for non-commercial, educational, and personal uses subject to this disclaimer (https://3d.si.edu/disclaimer) and in accordance with the Terms of Use (https://3d.si.edu/termsofuse).
International media Interoperability Framework
IIIF provides researchers rich metadata and media viewing options for comparison of works across cultural heritage collections. Visit the IIIF page to learn more.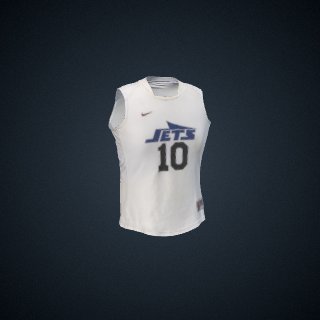 3D Model